Qualys SSL Server Test is a tool that helps determine how secure the connection between the website and the browser really is.
The process is easy: You just provide the domain name of the website and then (after 5 minutes of wait time), the tool will provide you with the results. The result page looks something like this:
On the results page, you will find the details regarding the following aspects:
Certificates installed on the server
Protocols and cipher suites in use
Handshake Simulation Report
Protocol Details Report
The final grade of the test is based on all of the factors mentioned above and here. The highest grade is "A+", and the lowest one is "F".
The test will also include the grading of each of the following parameters: Certificate, Protocol Support, Key Exchange algorithms, and Cipher Strength.
Here is an example of a website that has the highest rating possible: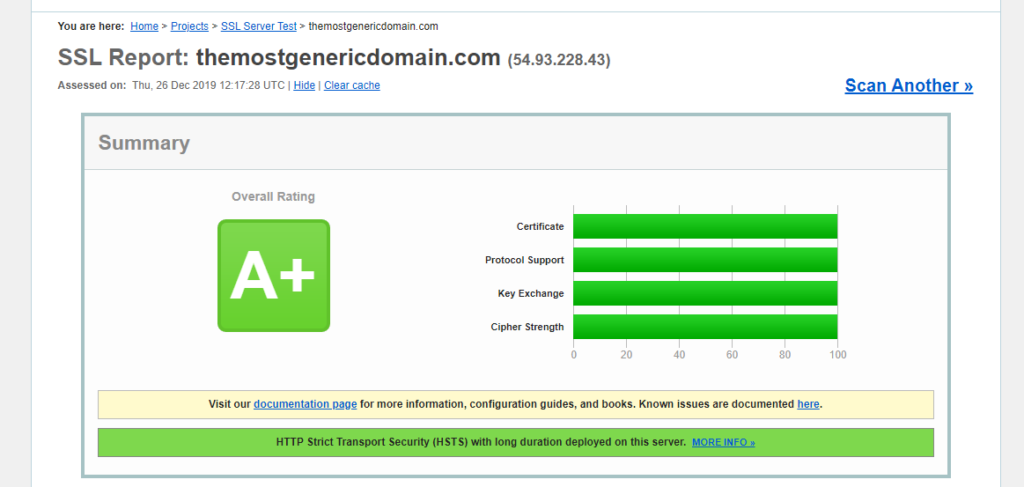 Pay attention to the cipher suites being used on the server: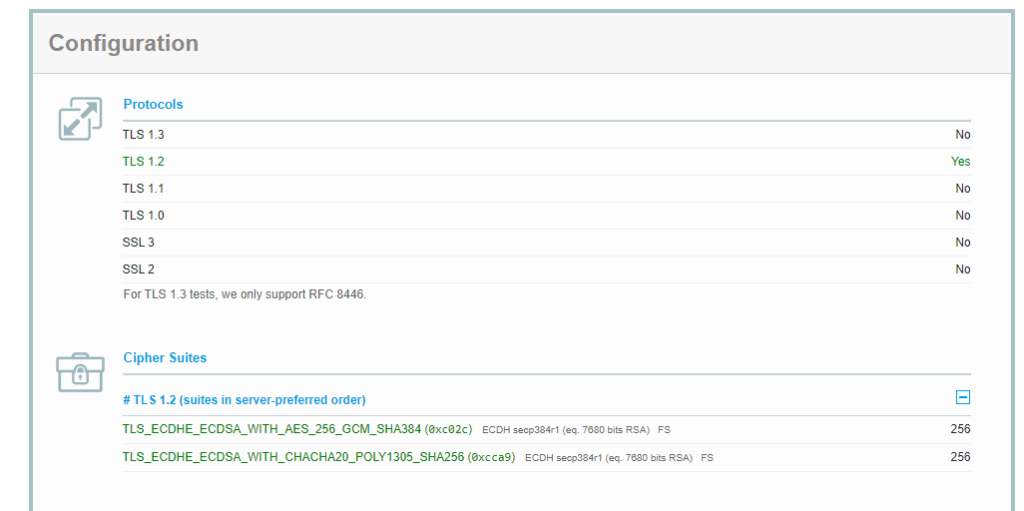 To achieve this grade, these steps were made:
Here is how the configuration file on the server looks like (Apache):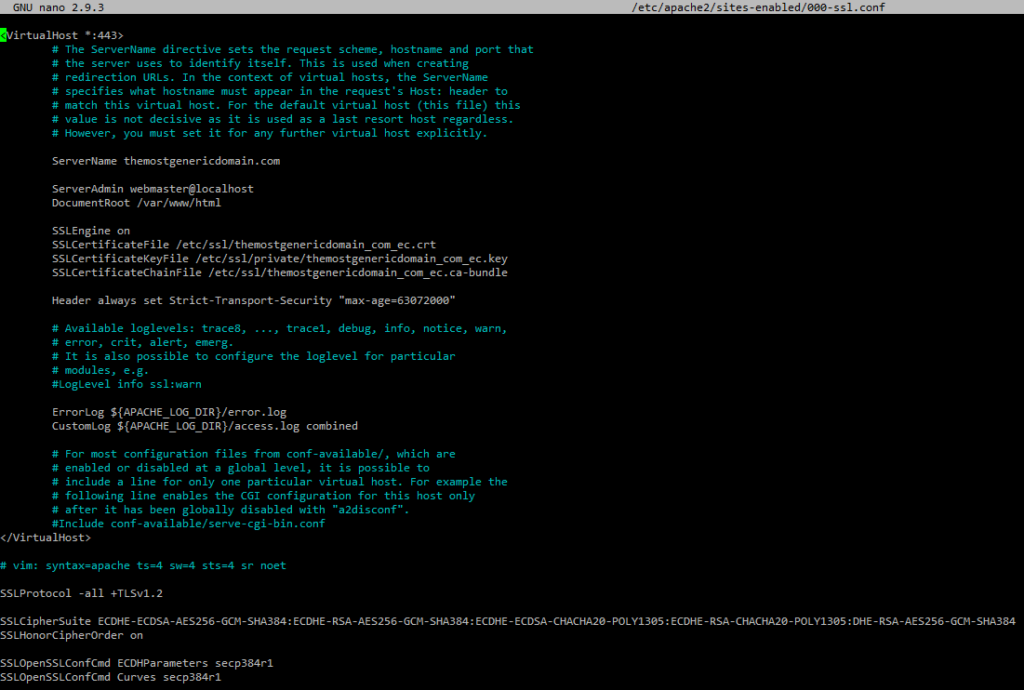 This version of Apache does not support TLS 1.3, that is why it was not enabled here.
As you can see, a lot of additional parameters were enabled to pass the test with the highest grade. They have made the website more secure; however, some of the clients (browsers) may experience issues while accessing the web-page. It can be seen here:
Unfortunately, these clients (OS and browsers) have failed to initiate the SSL Handshake with the server, since they do not the protocols allowed on the server.
Bonus: (Worst graded websites)